Marcia Ball is one of those singers/musicians that really stands out on a list of artists when you scan the list of top performers in the Blues. Her blend of Texas and Louisiana country and party Blues really is unique experience. You really don't come across many artists that can take two genre's and blend them into a third AND make it work. Marcia's ability to take you on a ride through the countryside and lead you right down Bourbon Street and hang a left only to land in Texas truly is the recipe for a fun night out!
When she takes the stage one is instantly struck by the irreverent and totally classy nature that she carries herself. It's just one of the many ways that she takes what would be a harsh contradiction amongst most and then turns it on it's ear to make you instantly feel engaged with her.
She can take off into Mammas Cookin' and then take you into The Tattooed Lady and the Alligator Man then hang a right and slide right into Louisiana 1927 and you never once feel like it's an unnatural experience. For Marcia it comes across as natural as breathing. And that translates for the audience as well.
I first had the pleasure and privilege to see her live in August 2017 at the Bull Run Restaurant in Shirley MA and then again at The Iron Horse Music Hall in February 2018. Each time I was struck by her humility and kindness. She makes use of her shows to, not just promote or sell or any of the myriad other things that are not necessarily bad, but are also not unique, but instead she promotes kindness amongst society.
There's one song in particular that stands out for me that epitomizes this very quality, World Full of Love. This was released on her newest album, Shine Bright, and I'm so glad that it's made it's way from the live shows to the distributed albums. Her soulful and heartfelt plea for people to pick up and carry on, to support one another, and to appreciate the gift of a world full of love around us in a time where it just doesn't seem to exist anymore... It truly gave me chills hearing it live.
The audience comes to a quiet stillness taking in the words and love that she is putting out there for everyone to embrace. It's one of those performances that makes you truly feel like you can walk up to anyone and be kind no matter what the differences are we might have amongst one another. It's a song uniquely suited to her voice, and honestly I'm not sure there is another artist out there who can come close to doing the song justice.
She has what I call that "soulful gravel" to her voice. Something that either really works or really doesn't. For Marcia... It really works! She reminds me of the days when we would have a guest singer in church and would leave me rapt in listening to the beauty that is flowing out into the room.
One of the things you may notice in her live performance is that she likes to have fun, but you also get the feeling she isn't going to put up with people being unkind to one another. Not in a threatening way at all, but instead in a manner that when you walked in and you were with a beloved sister, mother, aunt, family friend... you just know to not act like that around her.
Like so many of the best artists out there she will take the time to tell stories too, not just little one or two line stories, but full stories that will keep your attention fully and make you laugh and think all at the same time. This, to me, is the mark of a great performer. Someone who can keep your attention and enhance your experience even beyond the music by giving you a full experience and set of memories to take with you.
When I saw BB King one of the things that I used to, and still do, describe the experience as being not a BB King concert but instead it was an Audience with The King.
Well Marcia sure knows how to make you feel like you've stopped by the front porch and are in for an evening of music and tales to pass the night away.
And as if you needed another reason to enjoy her shows... how many artists out there have a song like Let Me Play With Your Poodle that will get the place up on its feet right after hearing a song about flooding and devastation in 1927? Like I said...she can blend from one to the next without missing a beat.
The band that travels with her are truly on their game. Marcia sets the pace and they keep right up and make it look effortless. From the guitar, to the sax, to the drums, to the bass and back around again....they are moving like a fine tuned machine putting out good music and fun.
There is a reason that Marcia has won Contemporary Blues Artist of the Year, Best Blues Instrumentalist - Keyboards (4 times), Contemporary Blues Artist of the Year - Female, Pinetop Perkins Piano Player Award (twice), 3 Grammy nominations, and has been inducted into the Austin Music Hall of Fame.
In a career that has spanned 40+ years she has certainly perfected her style and brings the top shelf performance with her at each venue. When you walk out after a show you will have nothing by Marcia in your head and a need to find out when she is back again so you can get your ticket early!
Whether you attend solo, with a friend, with a spouse, or a partner...girlfriend...boyfriend you are sure to walk away feeling happy and ready for the party to keep going!
This particular review was rather difficult for me to put together because there are so many aspects of Marcia Ball and her band that are worthy of a multi-page discussion, that it makes it a challenge to keep the train on the tracks for an over all discussion. If....no no...WHEN you go see Marcia live, you'll know exactly what I mean.
*This review was not solicited by the artist/venue/record label.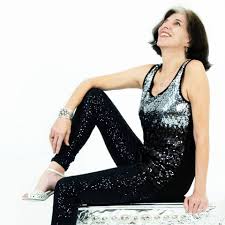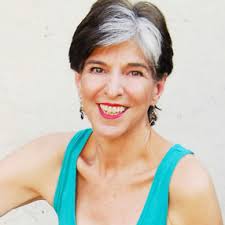 All but one photo were found online via Google. (My photos from her concerts apparently evaporated while in the cloud.)